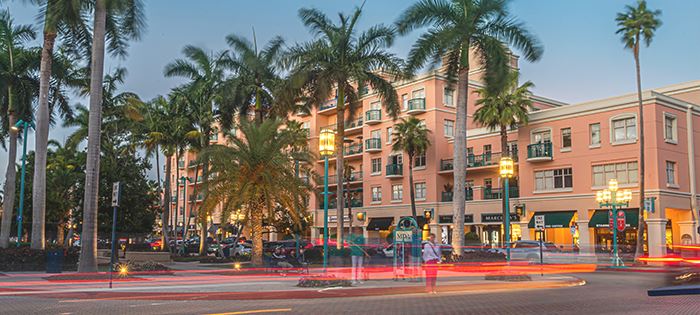 Boca Raton Property Division Attorney
Representing Floridians in Equitable Distribution of Marital Property & Debt
Divorce is not something most couples consider when entering a marriage. Most couples work on building a life together which can involve accruing marital assets, such as a home, investments, savings, and more. Unfortunately, divorce is common in the U.S. and a spouse can initiate a no-fault divorce in Florida at any time, based on irreconcilable differences that he/she feels have irretrievably broken the marriage.
In all cases of Florida divorce, couples must come to terms with dividing assets and debts to finalize the process. In many cases, this can be a complex and challenging issue and rife with conflict. Because of this contention, couples must understand the law and how courts determine a fair and equitable division and distribution.
Attorney Haber at the Law Offices of Lindsay B. Haber has helped countless couples reach acceptable property division settlements that can then be presented to the judge for approval. These arrangements can be accomplished through skilled negotiation, mediation, or the collaborative law process where both sides work together to find common ground with the help of their respective attorneys. Ms. Haber has extensive experience and valuable skills in advocating for your legal rights and best interests in these matters while working to help you reach an optimal settlement.
Reach our law office to book a personalized case evaluation with our Boca Raton property division lawyer at (855) 729-8252 or submit your request on our Contact Page.
Equitable Distribution in Florida Divorce
Marital property division in Florida involves dividing and distributing property and debt equitably. This may or may not translate to a 50-50 division, based on the unique facts and circumstances of the case.
Marital property refers to the assets that the couple has accrued during the marriage.
Marital property can include:
The family home
Other real estate
Bank accounts
Investment accounts
Retirement accounts
Family-owned businesses
Professional practices
Vehicles and boats
Art, collectibles, and jewelry
Other relevant assets
Both marital and non-marital property may be considered in the division process. Non-marital property includes assets secured before the marriage, inheritances, gifts, and personal injury settlements. These latter assets generally are not subject to division. However, exceptions can occur, such as when the non-marital property has been commingled with marital property.
This process can be quite complex, especially in divorces of high net worth, multiple and diverse investments, hidden assets, commingled assets, complicated tax consequences, the assessment of future income and earning potential, (in cases where a spouse has supported the other in advancing his/her career or education), the accurate valuation of assets, out-of-state and international assets, and disputes over asset classification or what is equitable.
How Do Florida Courts Determine Equitable Distribution?
Courts will look at many factors in deciding this issue.
These factors can include:
The length of the marriage
The economic circumstances of both spouses
What each spouse has contributed to the marriage; this can include caring for the home and children
What a spouse has contributed to the other spouse in terms of advancing his/her education, training, or career
What a spouse has intentionally wasted or dissipated in assets within two years before filing
Marital misconduct by a spouse, such as adultery and any financial support provided to the adulterous partner
How each spouse has contributed to the gaining or improvement of marital assets
Whether either spouse requests to keep the marital home to benefit minor children
Each spouse's accrual of liabilities
Any other factors relevant to the decision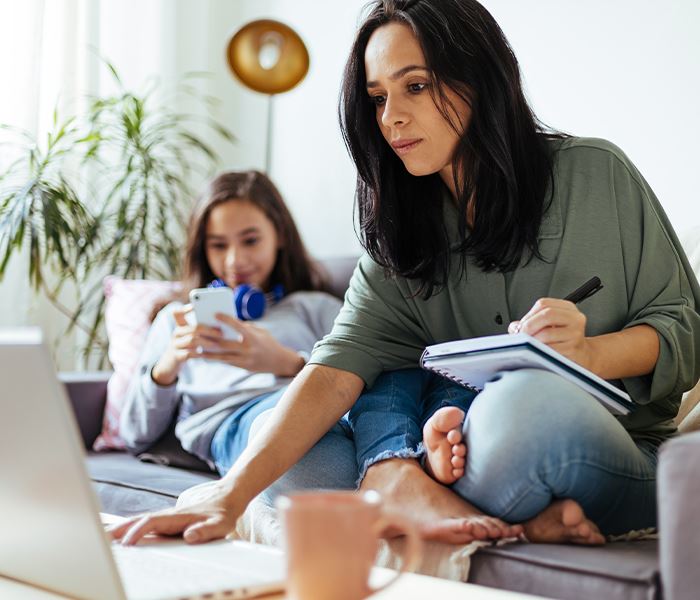 Rave Reviews From Happy Clients
We prioritize your experience, and it shows in our reviews. Read through some of our previous clients' own words below, or call us today at (855) 729-8252 to get started.
"Caring and Knowledgeable"

Lindsay is the most caring and knowledgeable family law attorney I know. She always had his best interest at heart and made sure the kids were protected

- Former Client

"She's the Best!"

Lindsay is the best! She has advised numerous members of our family on a wide array of sensitive issues. Always knowledgeable, enthusiastic, and hardworking.

- Ari B.

"She Held My Hand Every Step of the Way"

She is very honest and thorough, explaining in detail the whole process. She held my hand every step of the way and put my kids first.

- Stef S.

"Always Going the Extra Mile"

She is extremely knowledgeable, skilled, and experienced in family law... she shows great care and compassion towards her clients. She is always going the extra mile.

- Christina D.

"Kind, Direct, and Honest"

Lindsay is the most kind, direct and honest attorney I know. Her combination of professionalism and compassion is extremely rare. I have the utmost respect for Lindsay.

- Jared K.

"10/10!"

Lindsay is an incredible attorney with a heart of gold! I felt so supported having her as my advocate. Lindsay was accessible at all hours of the day, and she was so sincere and genuine.

- Ashley G.

"Nothing Short of Excellent"

My experience was nothing short of excellent. From the moment I walked through their doors, I was greeted with professionalism, empathy, and a level of service that far exceeded my expectations.

- Stuart K.

"Extremely Knowedgable"

Her legal advice restored my faith in the legal system. She was extremely thorough and made herself available at all times. Extraordinary representation.

- Lori L.