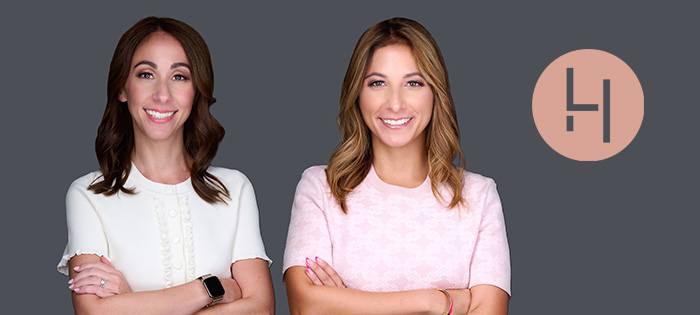 Boca Raton Divorce Mediation Attorneys
Divorce is never easy and it can be made even more difficult by the fact that it involves two parties who are probably upset and angry with each other. While mediation can be an excellent tool for resolving many issues in a divorce, it is not always successful. If this is the case, you will need the assistance of an experienced family lawyer who can help you navigate the family law courts. At The Law Offices of Lindsay B. Haber, P.A. we understand that divorce can be a very emotional experience. However, we also know that legal issues can be dealt with in a more logical fashion. Our firm is here to help you resolve your issues in the most efficient manner possible while protecting your best interests.
Mediation & Collaborative Law
The Law Offices of Lindsay B. Haber, P.A. is experienced in the practice of divorce mediation. We also utilize collaborative law in our divorce practice. Both of these processes are designed to resolve divorce issues in an efficient and cost-effective manner. We are here to advocate for your best interests, both in and out of court. We understand that you and your family are facing some stressful issues and we want to help you resolve them in the most efficient manner possible.
Contact Our Boca Raton Divorce Lawyers
The Law Offices of Lindsay B. Haber, P.A. has offices in Boca Raton and Boynton Beach. We represent clients in Palm Beach County and the surrounding areas. If you are considering divorce, we invite you to contact our firm for a free consultation. We will review your situation and help you determine the best course of action.
Rave Reviews From Happy Clients
We prioritize your experience, and it shows in our reviews. Read through some of our previous clients' own words below, or call us today at (855) 729-8252 to get started.
"Caring and Knowledgeable"

Lindsay is the most caring and knowledgeable family law attorney I know. She always had his best interest at heart and made sure the kids were protected

- Former Client

"She's the Best!"

Lindsay is the best! She has advised numerous members of our family on a wide array of sensitive issues. Always knowledgeable, enthusiastic, and hardworking.

- Ari B.

"She Held My Hand Every Step of the Way"

She is very honest and thorough, explaining in detail the whole process. She held my hand every step of the way and put my kids first.

- Stef S.

"Always Going the Extra Mile"

She is extremely knowledgeable, skilled, and experienced in family law... she shows great care and compassion towards her clients. She is always going the extra mile.

- Christina D.

"Kind, Direct, and Honest"

Lindsay is the most kind, direct and honest attorney I know. Her combination of professionalism and compassion is extremely rare. I have the utmost respect for Lindsay.

- Jared K.

"10/10!"

Lindsay is an incredible attorney with a heart of gold! I felt so supported having her as my advocate. Lindsay was accessible at all hours of the day, and she was so sincere and genuine.

- Ashley G.

"Nothing Short of Excellent"

My experience was nothing short of excellent. From the moment I walked through their doors, I was greeted with professionalism, empathy, and a level of service that far exceeded my expectations.

- Stuart K.

"Extremely Knowedgable"

Her legal advice restored my faith in the legal system. She was extremely thorough and made herself available at all times. Extraordinary representation.

- Lori L.