Paternity & Child Custody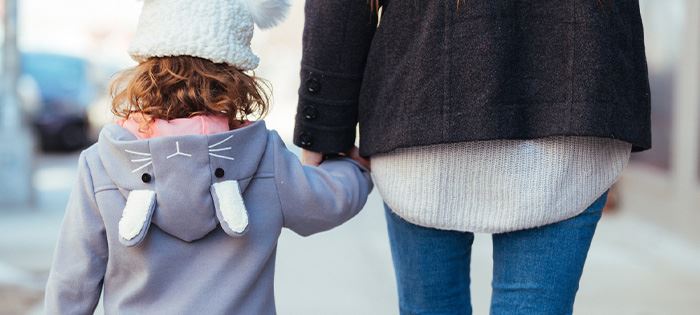 Boca Raton Child Custody Lawyer
Also Representing Clients in Palm Beach, Broward County, & Miami
Divorce is a difficult process for most people. For those with children, it can become even more traumatic. As a parent, you may feel threatened by this issue with concerns over how your relationship with your child will be permanently affected. You and your spouse may disagree about the best way to protect your children from the emotional upheaval of breaking up the family unit. Furthermore, you may have little understanding of how this issue is resolved in the family court system. All of this can lead to enormous stress and contention. 
At the Law Offices of Lindsay B. Haber, we understand your fears, worries, and uncertainty. Attorney Lindsay Haber has resolved hundreds of cases involving divorce and child-related matters for clients over more than a decade. 
Her exclusive practice of Florida family law throughout her career has given her enormous insight and proficiency in helping parents find mutually-acceptable solutions for this critical issue. She brings an array of methods that can work for you, from negotiation, mediation, and collaborative law, all of which can help you avoid adversarial litigation and remain in control of custody arrangements under court policies. 
Arrange for a personalized case evaluation with our Boca Raton child custody attorney by emailing us via our Contact Page or by calling (855) 729-8252 today. 
Florida Child Custody Basics
Child custody is an issue that must be resolved between divorcing or separating parents as well as between never-married parents in paternity cases. Judges determine this issue based on what is in the child's best interest. You and the other parent can resolve the issue on your own outside of court or through litigation. Regardless of how you agree, the judge will review your agreement to ensure that it aligns with what is best for the child based on the fact and circumstances of your case. 
Custody law in Florida is also based on the belief that a continuing, frequent, and meaningful relationship with both parents benefits children the most during this troubling disruption in their lives. The courts do not favor one parent over the other; mothers and fathers have equal rights in the matter. Only in cases where a parent has a history of domestic abuse, neglect, continual substance abuse, or criminal behavior would the court limit or deny custody rights. 
Timesharing & Parental Responsibility
Florida law abandoned the use of the word "custody," replacing it with the terms "timesharing" and "parental responsibility" to better reflect the parenting role. Timesharing involves the schedule of overnights a child has with each parent. Parenting responsibility refers to the decision-making rights parents have in major life matters, such as schooling, medical care, religious upbringing, and similar issues. 
Both of these categories can be shared or may be awarded to one parent only, depending on the circumstances. Timesharing custody may be on as much of an equal basis as possible or with one parent having more time than the other due to issues such as the proximity of households, daycare or school location, parental work schedules, and more.
Protecting Your Child's Best Interests
At The Law Offices of Lindsay B. Haber, P.A., we understand that child custody cases can be emotionally challenging and stressful for both parents and children involved. Our experienced Boca Raton child custody lawyers are dedicated to protecting your child's best interests and ensuring a smooth transition during this difficult time.
When you choose our firm, you can expect:
Compassionate and personalized legal representation
Thorough evaluation of your unique situation
Expert guidance on Florida child custody laws
Strong advocacy for your parental rights
Negotiation and mediation to reach amicable agreements
Aggressive litigation if necessary
We believe that every child deserves a safe and nurturing environment to grow and thrive. Our team is committed to working closely with you to develop a custody plan that prioritizes your child's well-being and stability.
Lindsay B. Haber has over a decade of family law experience, and she's ready to help you. Fill out the form today!
Timesharing & Parenting Plans
Courts require a detailed Parenting Plan that outlines the time the child will spend with each parent. These Plans should be as specific as possible, including how holidays, summer vacations, birthdays, and other special events will be handled, how children will be transported between households, how disagreements will be resolved, and more.
If you and the other parent cannot agree on a Plan, the court may order mediation. Where this fails, the judge may intervene and resolve the issue by creating a Plan for you. Thus, parents should cooperate enough to create a Plan, allowing you to retain control over the matter. Judges can only make Plans based on their limited knowledge of your family. Furthermore, you may be unhappy with a Plan established by the court without your input.
How Courts Decide Custody in Florida
In this matter, courts consider factors such as each parent's ability to provide a stable home environment, willingness to cooperate in co-parenting, the child's preference (depending on the child's age and maturity), each parent's ability to provide for the child's needs, parental physical and mental health, and any other relevant factor.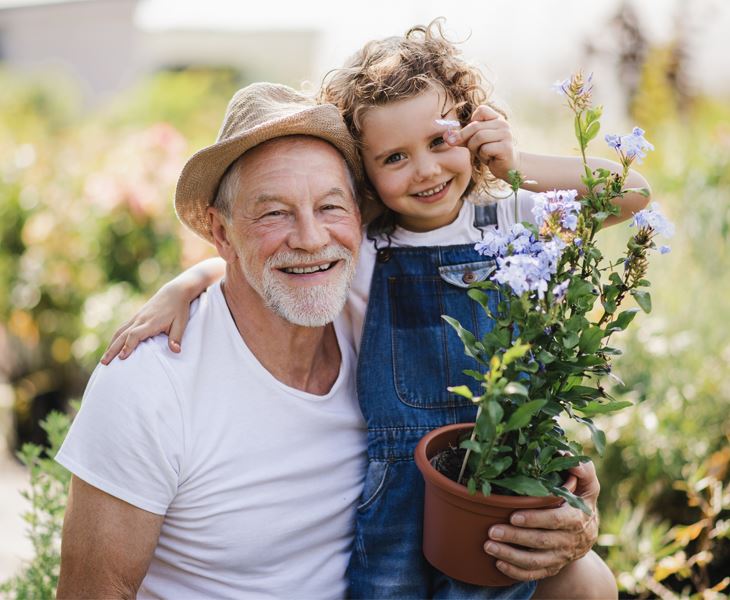 Rave Reviews From Happy Clients
We prioritize your experience, and it shows in our reviews. Read through some of our previous clients' own words below, or call us today at (855) 729-8252 to get started.
"Caring and Knowledgeable"

Lindsay is the most caring and knowledgeable family law attorney I know. She always had his best interest at heart and made sure the kids were protected

- Former Client

"She's the Best!"

Lindsay is the best! She has advised numerous members of our family on a wide array of sensitive issues. Always knowledgeable, enthusiastic, and hardworking.

- Ari B.

"She Held My Hand Every Step of the Way"

She is very honest and thorough, explaining in detail the whole process. She held my hand every step of the way and put my kids first.

- Stef S.

"Always Going the Extra Mile"

She is extremely knowledgeable, skilled, and experienced in family law... she shows great care and compassion towards her clients. She is always going the extra mile.

- Christina D.

"Kind, Direct, and Honest"

Lindsay is the most kind, direct and honest attorney I know. Her combination of professionalism and compassion is extremely rare. I have the utmost respect for Lindsay.

- Jared K.

"10/10!"

Lindsay is an incredible attorney with a heart of gold! I felt so supported having her as my advocate. Lindsay was accessible at all hours of the day, and she was so sincere and genuine.

- Ashley G.

"Nothing Short of Excellent"

My experience was nothing short of excellent. From the moment I walked through their doors, I was greeted with professionalism, empathy, and a level of service that far exceeded my expectations.

- Stuart K.

"Extremely Knowedgable"

Her legal advice restored my faith in the legal system. She was extremely thorough and made herself available at all times. Extraordinary representation.

- Lori L.